June 24-26, 2005: Highway 91 (Shady Grove, TN) to Damascus, VA
After having to leave the trail last year at Highway 91, I wanted to finish my planned trip to Damascus.
June 24
I arrived at the trail about 7:30 in the evening, and hiked to a campsite about two miles in. I didn't take any pictures, but it was a good little hike starting across a couple open fields and then entering the woods and finding the ridge. Pitched camp and was delighted with the performance of my little homemade alcohol stove (probably helped by my using a small camp kettle and lid I inherited from my grandparents). I erred in pitching the tent on a slope and didn't sleep well.
June 25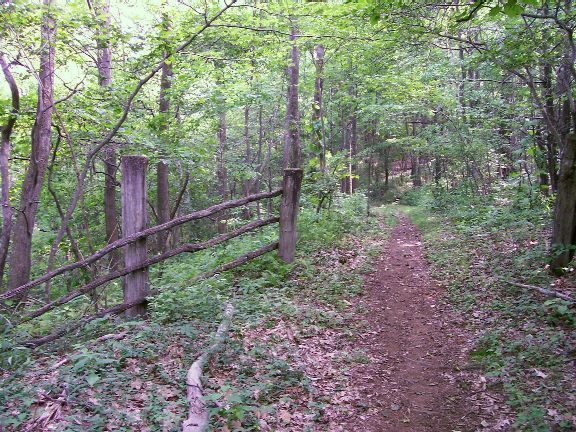 I started early and was impressed with my new water filter (another gift; this from my future in-laws) which worked easily to fill my 2 qt canteen and 1 l water bottle. Had a wonderful morning hike; until I reached highway 421 I had seen one hiker and two deer. Good ratio, to me. As the afternoon wore on I became more and more tired, and finally stopped after hiking about 12 miles for the day. I discovered much of my fatigue was probably because I hadn't eaten enough; a dinner of ramen noodles revived me considerably. I'll try to remember to keep up not only my water intake, but also calories; I'll have to figure out food that will appeal to me in the heat.
June 26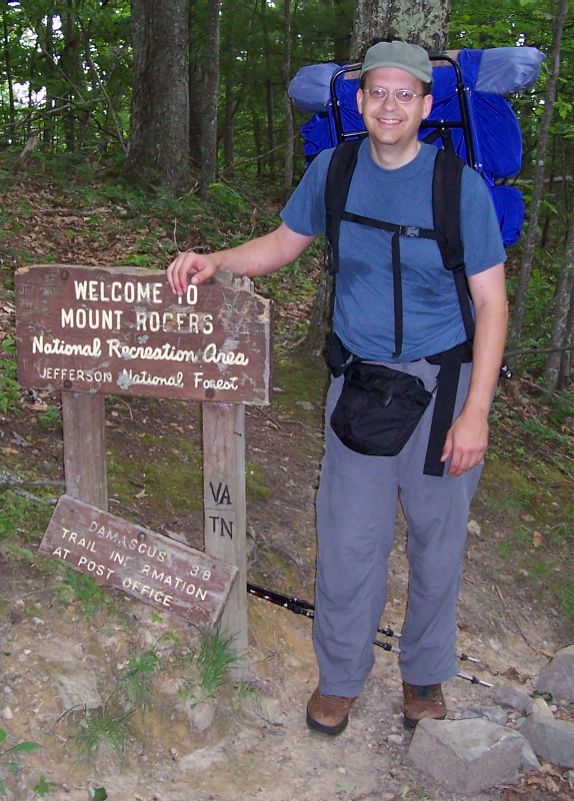 When I camped last night, I was halfway up the last major climb before descending to the Virginia state line and then Damascus. I started early and went fast with very little ascent and the end in sight. This was also the prettiest stretch of my hike, with lusher vegetation and a descent through areas of rhododendron. The descent in some places forced me to slow down, but I still arrived in Damscus midmorning and readily found a ride back to the van with a teacher and his large, shedding, and affectionate border collie mix. A very nice individual who refused money for the ride.